Hi! Welcome to Complete City Guides!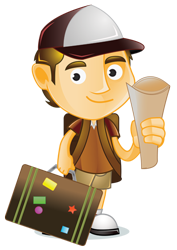 My name is Patrick, I'm originally from Sydney (Australia) but grew up in England (my second home) - and I love exploring cities (and writing about it!)
I work online in marketing, which gives me the opportunity to travel around the world full time.
So while I am away, I keep this blog updated with full travel info. I tend to stay in a city for a few months at a time, to really get to know it - then I write guides on it.