How To Travel In Economy Class But Feel Like You Are In First Class
Travelling in first class or business class is a luxury that many of us just never get to experience.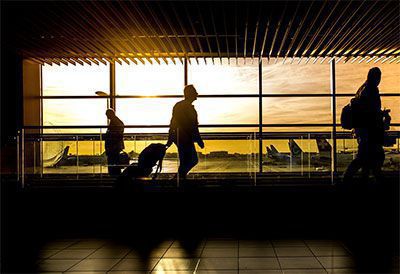 But, there are some tricks, tips and hacks that can help you feel like you're travelling first class or business class even though you're sat (and paying for) in your economy seats at the back of the plane.
Here is a list of things you can do to make long days of long haul travel feel a bit more comfortable and relaxing.
Get a company to pick up your luggage and deliver it to your hotel
Example Prices: Gatwick to NYC (airportr): £40-50 (approx $50-65).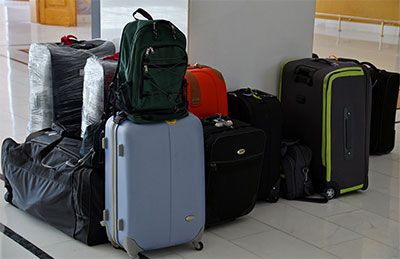 If you could go through a whole day travelling, carrying only a small bag (passport, phone, headphones, a book), it would make the day go much smoother. No more checking in of suitcases, no more wheeling along your carry on suitcase or bag, no waiting at the baggage pick up conveyor belts.
Well, there are companies that will pick up your luggage from your house, and deliver it to your hotel (in a different location)..
It does have some disadvantages - you have to prepare it a few days before your flight (some companies will pick it up the same day as your flight though), and it isn't cheap. But it takes a huge amount of stress out of the travelling day. It would also be very advantageous to some travellers who have some mobility or disability issues.
There are many companies that offer services like this. I have no affiliation with any of the following companies - but you can check them out. There are two main types - the type that will take it to the airport and check it in for you (but you have to pick it up once you land), and those that will ensure your suitcases go all the way straight to your hotel in a different country.
Free Your Arms (NYC based) - "We are a friendly and reliable luggage service based in New York. Whatever you're carrying, let us free your arms. We collect your bags, equipment, packages, store and deliver it to you."
(None of these paid to be here - they are just some example companies for you to see.)
Flying from America? Get the TSA Pre
Cost: $85 for 5 years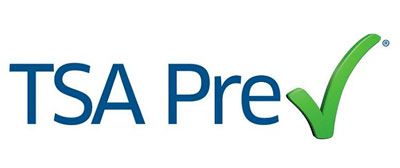 The TSA Pre is a 5 year membership that costs $85. Once you have it, you can speed through security in US airports and don't need to remove your shoes, laptops, liquids, belts and light jackets.
You have to be a US citizens, US nationals or lawful permanent resident of USA. So this won't apply to everyone. But if you travel frequently for just $85 over 5 years I think it can be worth it to save a bit of time at airports. You do also have to have a background check, and have a 5 minute appointment at one of their offices.
Hang out at a lounge in the airport
Cost: starting from approx $25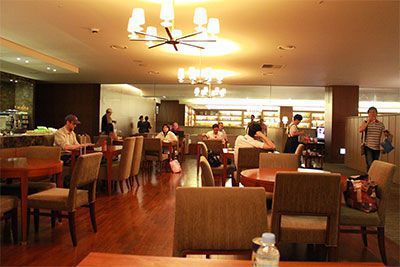 One of the perks of business class is the included access to the airport lounges. There are many benefits to having access to an airport lounge But they mostly revolve around the fact that you can chill out in a nice and quiet area.
They are a perfect place to refresh if you have a connecting flight, and if you are unlucky enough to get a delayed flight at least you can wait in comfort. There is almost always complimentary amenities such as alcohol, food, wifi, and showers.
So how can you get access to the airport lounge without a business or first class seat ticket?
Lots of credit cards include access to airport lounges
Or use a company such as Priority Pass or Lounge Buddy. (Again, I have no affiliation with these companies - they are the two main players when it comes to getting access to airport lounges
Many airports let you just pay 'at the door' (but not all airport lounges allow this, so you might have to sort something before arriving at the airport)
Be smart when selecting a seat
Cost: free to $50+, depending on the flight and seat selected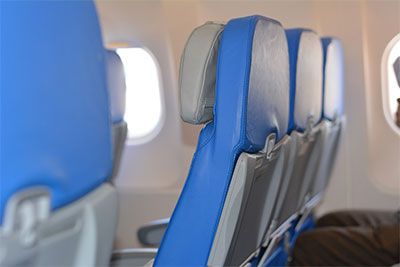 Most airlines allow you to select a seat. Sometimes this is included in the seat price, but often you'll have to pony up $5-20 to select a seat. For a long journey it is definitely worth it - especially if you are tall.
How to find out what seat will give you the most leg room and comfy space?
There are three approaches (the first two can be combined)
Firstly, you want to avoid sitting next to other people. If you are travelling with 1 other friend, and there are three seats available in a row, then pick the 1st and 3rd one. It is slightly less likely that someone will pick a middle seat. People always prefer window or aisle seats. No one would pick a middle seat out of choice. If you are travelling by yourself then find a row where someone has a window or aisle seat with two seats next to them, and don't pick the middle seat!
You can also search online to find out specific details about the plane that you'll be on - the best website for this is Seat Guru. For example if you are flying on a A380-800 on Emirates, you can see the exact seat plan - with annotated notes of which seats are better or worse.
You can also always try asking at the check-in desk if you can get a better seat. If they have them, they'll quite often give it to you if you ask nicely.
Create your own "first class kit bag" that the business and first class passengers get given
Cost: Under $10
These "amenity kits" are a standard perk of many first and business class seats. But there is nothing stopping you making your own, and bringing it on board with you!
So just pack you own. Include items such as: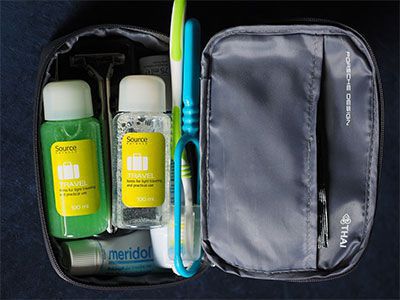 Toothbrush, toothpaste
Eye mask
Ear plugs
Blanket, towel
Face moisturiser, lib balm
Wet wipes (especially ones that are made to 'refresh' you)
And don't forget a chewing gum too, to help with the eat pain that some people suffer from in flights
Even if you don't bother to do anything else on this list, you should always fly with some version of your own amenity kit in your carry on. And also bring a change of clothes in your carry on bag, in case your checked in luggage gets lost.
Prebook a nice meal on the flight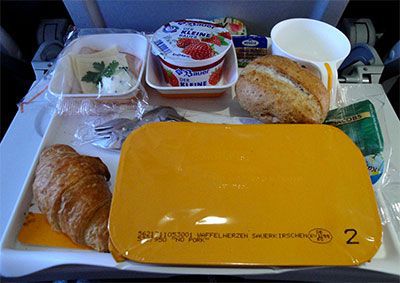 Cost: $5-15 - but often included for free
Depending on the airline, you might have some nicer options to select. Find out if you can prebook a nice meal on your flight.
Even if it is a shorter flight I think it is worth getting a meal on board - if anything, it'll make the time go quicker as you are distracted by your food.
And don't forget to also ask for some alcohol
(sorry, the photo here isn't a particularlly nice plane meal! I'm trying to find a better pic to replace it with)
Landed? Have a professional driver waiting for you to pick you up
Cost: $50+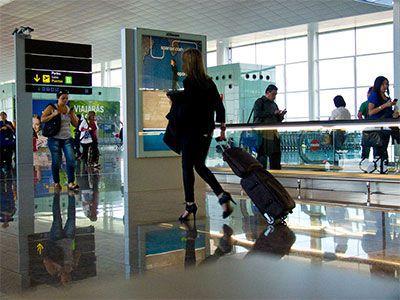 Having a driver wait for you in the arrivals hall takes the stress out of getting to your hotel.
They will be waiting for you in the arrivals hall, holding a piece of paper (or often a tablet) with your name on it. They'll help take your suitcases to the car, and normally you will be in a much better quality and comfortable car than the usual airport taxis.
Just be on the lookout for a reliable company, as you don't want to be searching around the airport for someone holding your name.
In some cities having a company deal with this can actually even help speed up your time at immigration. A lot of people coming to Bangkok order a car to be waiting for them, as these companies can get you into the fast track immigration queue. Have a look on Google for terms like "VIP meet and greet, with immigration fast track service".
And lastly, check into a 4 or 5 star hotel, and treat yourself to a really fancy meal
Cost: $250+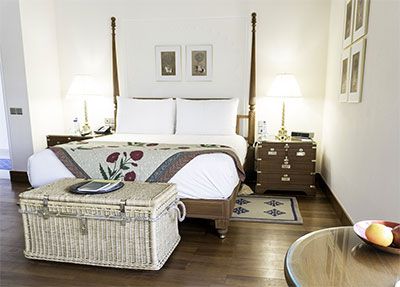 After a longhaul flight, the best feeling can be to check into a nice hotel with a nice bed and nice shower!
Treat yourself! You can relax, now you're on vacation! After a long day (or more!) travelling you really do need to have some time to relax, away from people.
And in the evening go to the best rated restaurant in town!