Cat and Dog Cafes in Chiang Mai
There are several cat and dog cafes in Chiang Mai, Thailand. They let you enjoy tea, coffee or other drinks while surrounded by animals. But are these places as nice for the animals as they are for you? We checked them out and let you know what places seem kind to the animals, and which places should be avoided if you are an animal lover.
Catmosphere Cat Café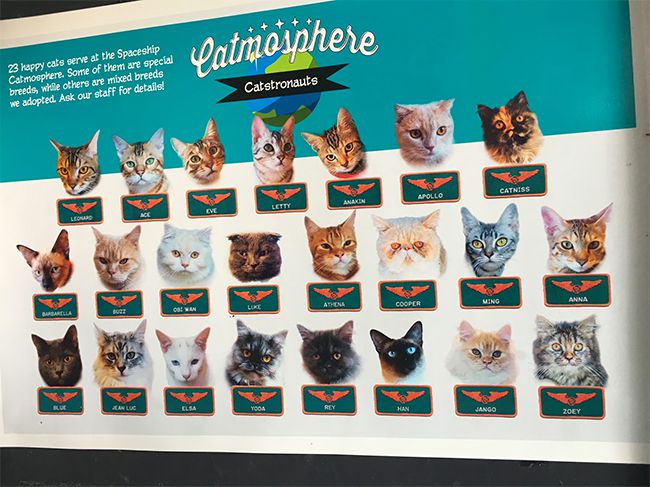 This is one of the best rated cat cafes that we found in Chiang Mai.
The staff always seemed friendly, however it does seem that there were a lot of cats out. I always feel that these sort of cafes should prioritise giving the animals some private areas to get away from people. But to be fair, we didn't ever actually check if the cats could go somewhere to get away from people.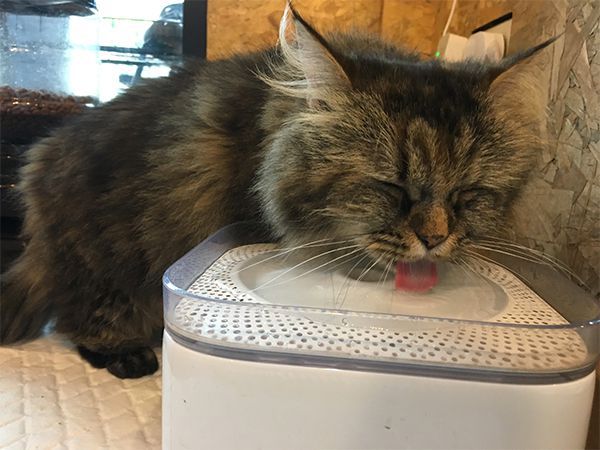 There was a big range of pedigree cats (I've never seen so many nice cats in one room!)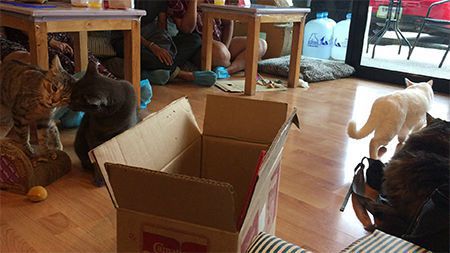 They are open every day from 10am to 8pm. Normally it can be quite busy there - you might have to wait outside as there aren't too many seats inside.
They have a set of rules (which is good for the cats), and the staff seemed to care for the animals.
If you go to any cat or dog cafe in Chiang Mai, I would recommend Catmosphere.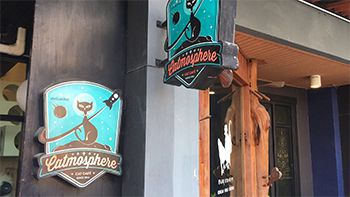 Box Box Dog Cafe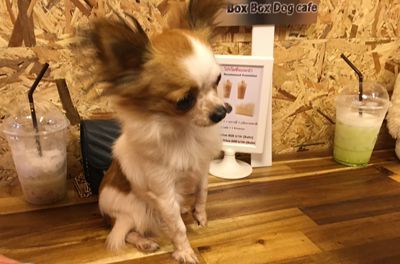 Close to the Catmosphere cafe there is the Box Box Dog Cafe. I cannot recommend this place at all.
The reviews on tripadvisor speak for themselves, with the vast majority being 1/5 stars.
When we were there there was a scared/shy dog pacing around in circles (it should have been able to relax somewhere). A group of girls came in and started harassing (almost poking) the dogs, and no staff intervened. The whole time we felt sorry for all the dogs. There was one Chihuahua dog that was put on a shelf (around 1 meter high) for people to play with. If she had fallen she would have injured herself. She seemed quite scared and timid.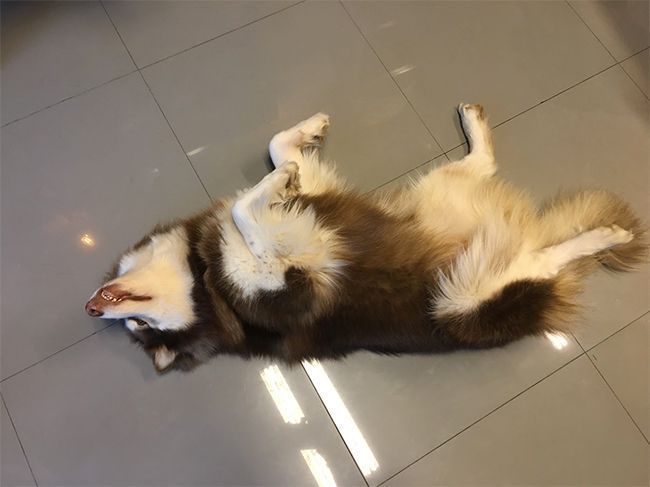 This isn't a place for animal lovers. We didn't stay long.