From www.CompleteCityGuides.com
http://www.CompleteCityGuides.com/blog/tag/weekly-travel-news
Please tell your friends about this page! Facebook message them this page so you can find it when travelling!
Weekly Travel News Travel Blog Posts
Read all of our Weekly Travel News blog posts, in our travel blog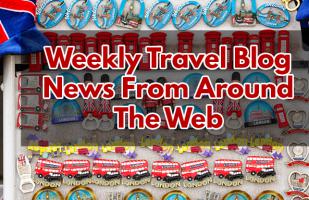 Today we take a look at some of the most interesting and cool stories about travel, from elsewhere on the web.
---
---
Be the first to know about our other top travel tip blog posts: