How to get from London Airports to the city center of London - your options and how much it costs with 2018 prices
Getting from a London Airport to Central London
There are several London airports, but you will probably land at Stansted Airport (30 miles north of London, has many Ryanair and Easyjet flights from Europe), Gatwick airport (2nd busiest in UK, 30 miles/48km from London) or Heathrow (UK's busiest airport, 14 miles/23 km from London).
As you can see, none of those airports are particularly close to the city center. However they are have great links to London via coaches (cheaper, slower) and trains (more expensive, but often faster) and in the case of Heathrow there is an underground tube link.
Tip:
If you are buying a train ticket and are coming back to the airport to catch your return flight (within one calendar month) then you should ask for a "open return". In UK the cost of a return ticket is only slightly more than a one way ticket, and an 'open return' is only slightly more expensive than a normal (same day) open return. Also, if you arrive early in the morning then you might be there for peak time. Tickets are ridiculsly expensive at peak time, so if you want to save some money ask for an offpeak ticket - you might have to wait an hour or two for peak time to end, but you can save a lot. See details about ticket types
on TheTrainLine
. You can also check ticket prices (and the route/connections) at
The Train Line
.
Here is a quick summary of how to get from the various London airports to central London, and how much the single/return prices are. Please double check the information though, as prices, routes and timetables change! Last updated: Jan 2018.
Prices are for one person, travelling by themselves, at off peak times. When buying a ticket I recommend you ask for an open return, if you are coming back to the airport.
Don't care about how you get to London from the airports? Scroll down to get to the 1 day London Itinerary
From London Stansted Airport to London City Center: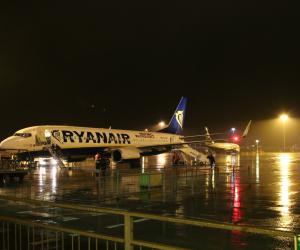 To drive/taxi from Stansted to London: over 1:15hr - do not do this! I do not recommend you get a taxi as it'll be very expensive
Train from Stansted Airport to London: Cost: £17 (or return within a month for £29). Stansted Express, leaves every 15 minutes and takes 47 minutes to get to London.

Show details

There are adverts saying it costs £7 or £8 each way - this is only true if you are travelling as part of a group. Google it for more details.
Train services from the airport run at 00, 15, 30 and 45 minutes past the hour, with services running from 5:30am through to 12:30am.
When travelling from Stansted Airport into London, Stansted Express services run from the airport terminal, towards Liverpool Street and Tottenham Hale within 47 and 36 minutes, respectively. Passengers can also travel toward Stratford on this service when connecting at Tottenham Hale.
There is a train station just outside the terminal (go outside and turn left, down the tunnel). You can buy your ticket from the machines, or queue and speak to someone. I recommend going to the window and speaking to someone, especially if you are actually travelling a more unusual route (not straight to London) as their machines don't always show every option for every route. The staff are very friendly.

Coach/bus from Stansted to London from £5, see details here
From London Gatwick Airport to London City Center
Driving/Taxi it is around 1 hour+ driving time. A taxi would be very expensive. Don't get a taxi.
Train 30 minutes, £17+. Gatwick Express is fast, but a bit expensive (£17+ for Off peak, single from Gatwick Airport to London Victoria train station, booked in advance online).

Show details

Gatwick Express runs every 15 minutes, and takes 30 minutes to get to London. You can save 10% by booking in advance. See GatwickExpress.com.
You can also get normal trains (not Gatwick Express) - these will be cheaper but a bit slower. There are very good train links from Gatwick. Plan your journey here.
You can buy tickets for any rail service at the station or the rail ticket desk in the Onward Travel area in South Terminal. Some airlines sell Gatwick Express tickets on-board, so you can skip the queues once you arrive. You can also buy Gatwick Express tickets from the Moneycorp bureaux and Airport Concierge desks across the airport, as well as Gatwick Connects desks in the baggage reclaim halls.
You can skip the queues by paying for your rail travel with by Oyster or Contactless card by tapping in at the station, with fares from as low as £8 in off-peak periods. You can buy Oyster cards from the station or from the Transport for London desks in both terminals.

By coach/bus -1hr 35minutes, from £10+ (book online in advance - see here)

Show details

Getting from Gatwick to London (London Victoria Coach Station) by coach is easy.
There are National Express ticket desks in the North and South Terminals. Tickets for most other services can be booked in advance with the coach operator or bought on board.
From London Heathrow Airport to London City Center
By driving/taxi from Heathrow airport to London - takes approx 40-50 minutes. I wouldn't recommend getting a taxi.
By train from Heathrow to London - Fastest. Trains every 15 minutes, from Heathrow to Paddington station. Prices £25 for a single (£37 for return)
By tube/underground from Heathrow to London - Cheapest. £6 one way to central London. ~1 hour.

Show details

Journey time by Tube is under an hour and you shouldn't have to wait longer than ten minutes for a train, even off-peak.
Underground tickets are available at all stations. The single cash fare to central London (Zone 1) is £6.00. A one-day Travelcard, giving unlimited travel in Zones 1-6, costs £17.20 (Anytime) or £12.10 (off-peak). For more information visit tfl.gov.uk/fares-and-payments or visit the Travel Information Centre at Heathrow Terminals 2 and 3 underground station.
Oyster pay-as-you-go fares are £5.10 (Mon - Fri, 06:30 - 09:30) and £3.10 (all other times). You'll need an Oyster card – for details see oyster.tfl.gov.uk – or a contactless payment card.

By coach/bus from Heathrow to London - from £10, takes 40-60 minutes to Victoria coach station. See http://www.nationalexpress.com/
Other airports
There are a few other airports, but they are rarely used by tourists. Also the 'London Southend Airport' really isn't anywhere near to London. But it does have good and easy links to London via the train.