From www.CompleteCityGuides.com
http://www.CompleteCityGuides.com/krakow/things-to-do/cybermachina-gaming-pub
Please tell your friends about this page! Facebook message them this page so you can find it when travelling!
Complete City Guides Home
»
Destinations
»
Krakow
»
Tourist Attractions
»
Cybermachina Video Game Bar
Cybermachina Video Game Bar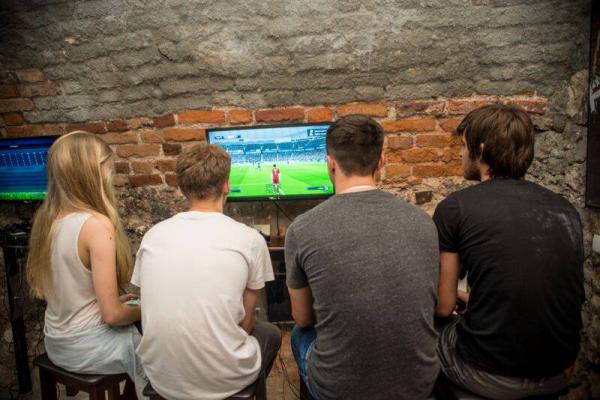 ---
If you have any interest in playing video games and like pubs, then you have got to check out the video game pub in Krakow! It is called Cybermachina, and it is basically a normal pub that has Xbox consoles, Wii's, etc for you to play (for free) while you drink.
It gets busy in the evenings, so try and pop in during the day. The beers are cheap, and there is quite a lot of seating space (compared to a lot of bars in Kraków, anyway!)
Address
Stolarska 11, Krakow, Poland
---
Facebook
---
Website
---
Map of Cybermachina Video Game Bar in Krakow
Stolarska 11, Krakow, Poland
---
Related Attractions in Krakow
---
Be the first to know about our other top travel tip blog posts:
Want to see more about Kraków?