From www.CompleteCityGuides.com
http://www.CompleteCityGuides.com/krakow/things-to-do/krakow-barbican
Please tell your friends about this page! Facebook message them this page so you can find it when travelling!
Krakow Barbican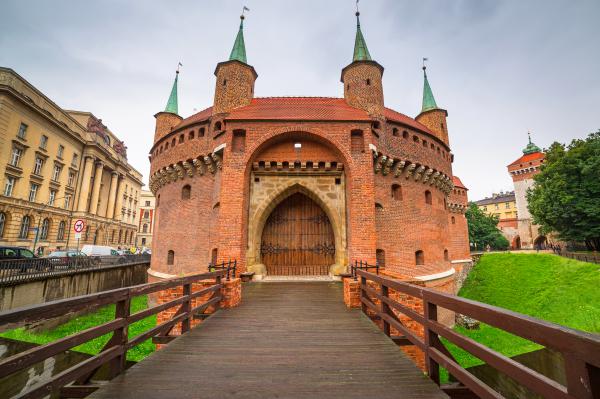 ---
The Kraków Barbican ('barbakan krakowski' in Polish) is a fortified outpost that dates back to 1498. It in the old town area of Kraków, just past in front of Florian's Gate.
It used to be connected to the city walls, but now it stands a few meters away from the (existing) walls. It is a nice tourist attraction that is only a 1 minute walk from Floriańska Street.
Address
Krakow Barbican, Krakow, Poland
---
Map of Krakow Barbican in Krakow
Krakow Barbican, Krakow, Poland
Krakow Barbican:
---
Related Attractions in Krakow
---
Be the first to know about our other top travel tip blog posts:
Want to see more about Kraków?