My Guide to Lopburi - Monkey City in Thailand
Lopburi is Thailand's famous 'Monkey City'. The city is around 150km (93 miles) northeast of Bangkok, and is home to hundreds of macaque monkeys. It is a popular tourist destination, and if you love animals then it is well worth seeing.
Where is Lopburi, the Thailand Monkey City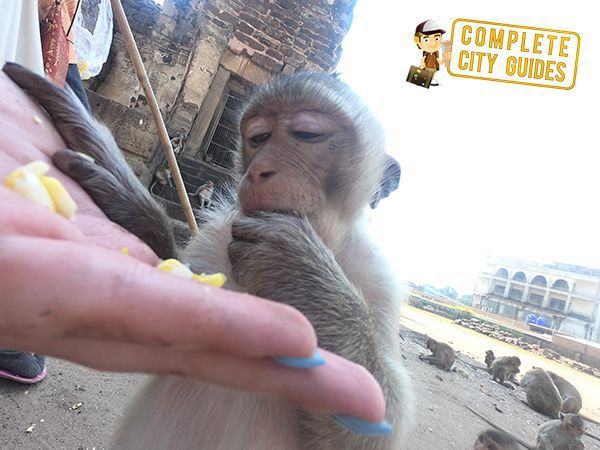 Lopburi is a small city that is approximately 140km north of Bangkok
It take just over 2 hours (via train) from Bangkok. A lot of travellers stop off at Lopburi when travelling inbetween Bangkok and Chiang Mai.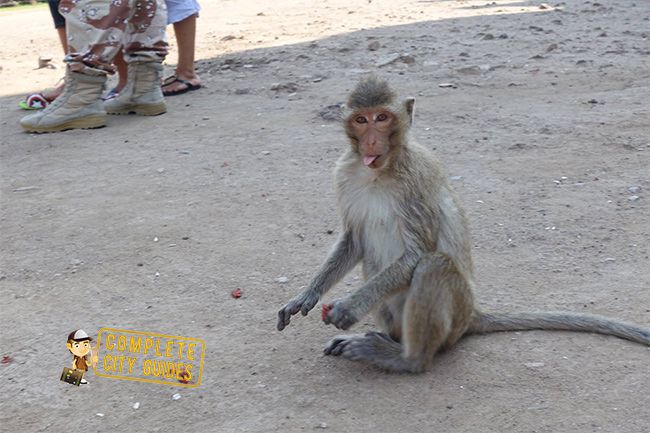 It is perfect for a day trip from Bangkok, especially if you love animals and want to get out of the huge city of Bangkok.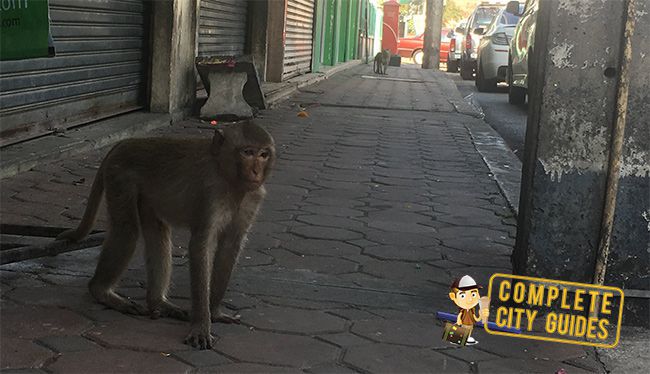 How to get to Lopburi from Bangkok, and See the Monkeys
The easiest way is to get a train.
Trains depart from Hua Lampong Station in Bangkok.
For train times, please check http://www.railway.co.th/.
We bought our train ticket when we arrived in Hua Lampong (1 way ticket was around 400 baht). When we got the train from Lopburi back to Bangkok we bought a ticket (for the same price) at Lopburi station.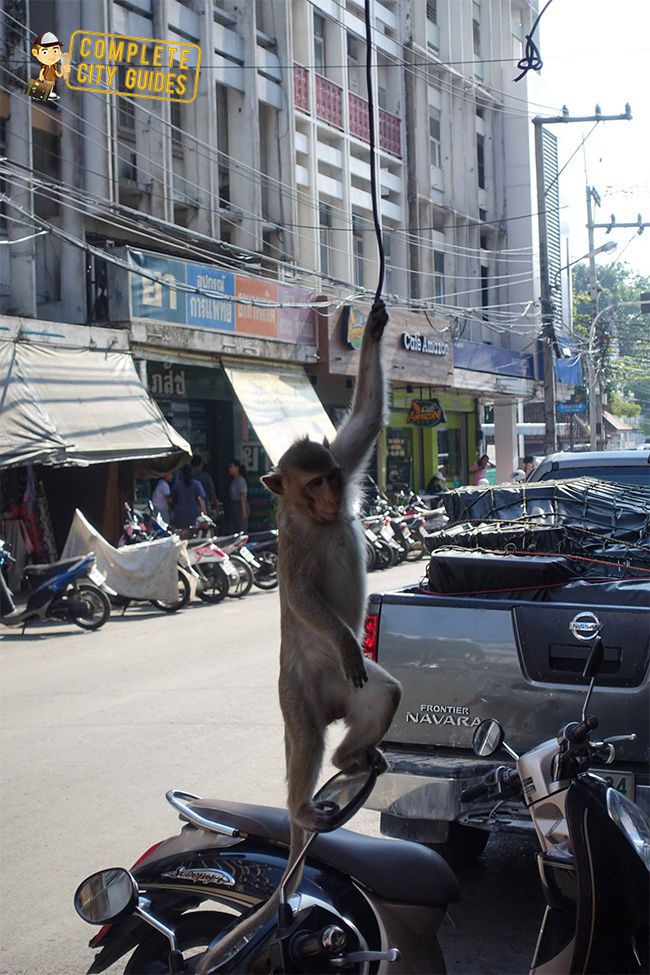 What to do and where to go when you are in Lopburi (arriving at the train station)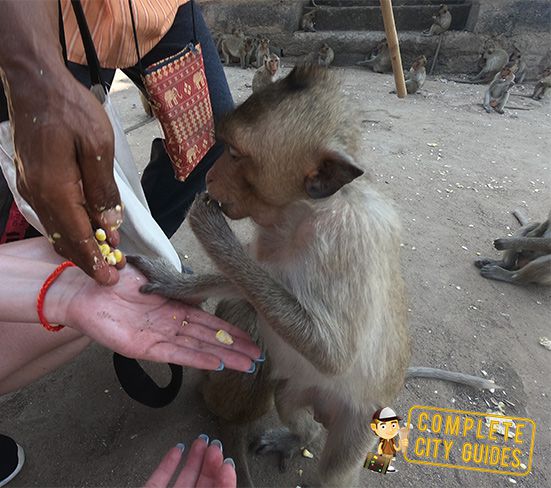 Lopburi is quite small, and you can easily walk everywhere on foot. There are a few ruins and temples to see, and of course the monkeys.
See the section at the bottom of this page for a recommended clockwise route to take, so you check out everything worth seeing in Lopburi
There aren't many touristy things to do here, and we found that people in shops and restaurants didn't speak very good English (but maybe we were just unlucky). There are no McDonald's or Burger King (but there is a KFC near Prang Sam Yod)
Where to find the monkeys in Lopburi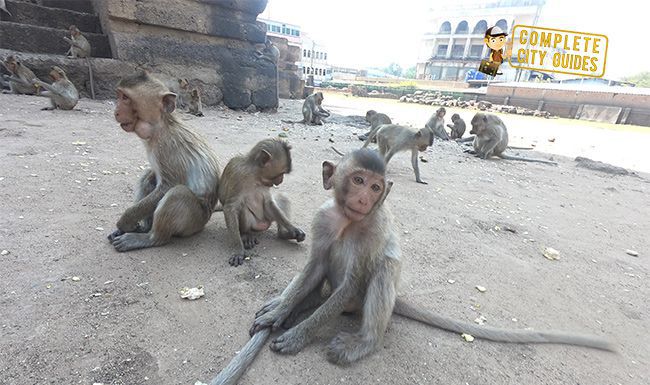 You will find most of the monkeys at Prang Sam Yod. This costs 50 baht to enter. There are normally people selling food (snacks) for the monkeys (for 50 baht). If you came here for the monkeys, you must see this!
You will also find them in the streets around the Prang Sam Yod area. But the vast majority of the monkeys are just within a block or two of the Prang Sam Yod temple ruins.
Go inside the Prang Sam Yod structure, look at the ceiling. You'll see some bats!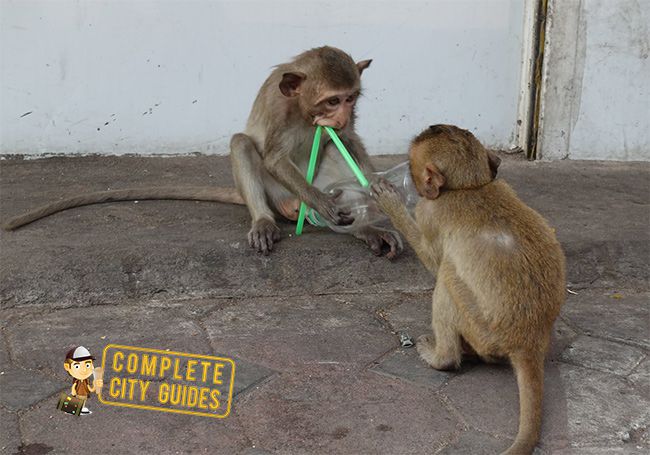 Recommended Route To Take (from the train station)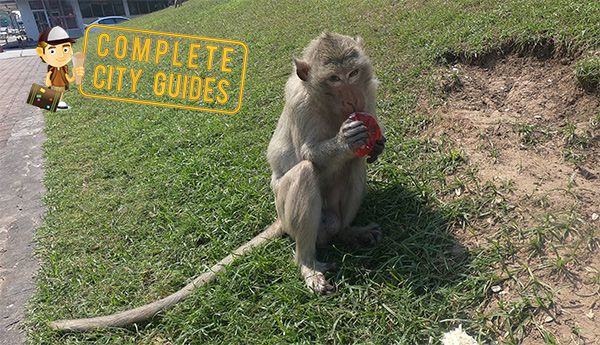 Lopburi is quite small, and you can walk everywhere on foot. There were tuk tuk / taxi drivers waiting outside the train station, but we just walked it. Directly opposite the train station are some ruins (worth checking out, but no monkeys there).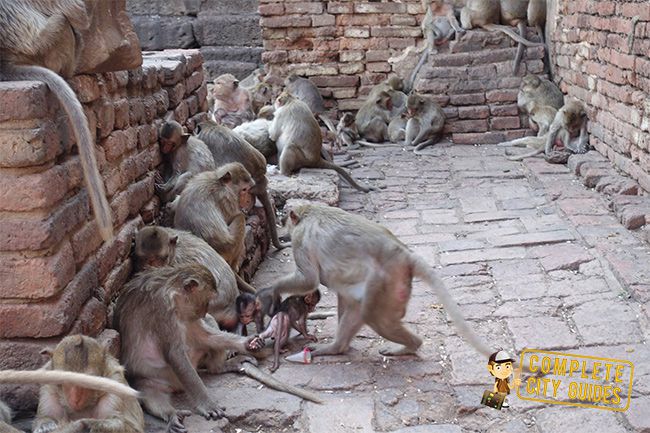 If you start at the train station (bottom right in the map below), you can walk clockwise and see the main attractions. It is hard to get lost in Lopburi!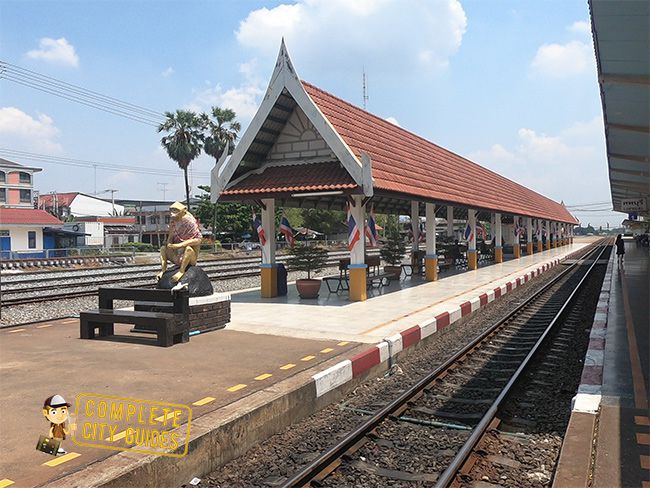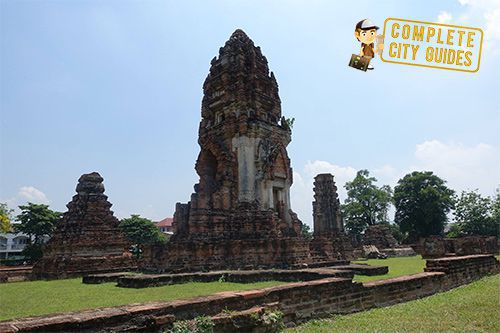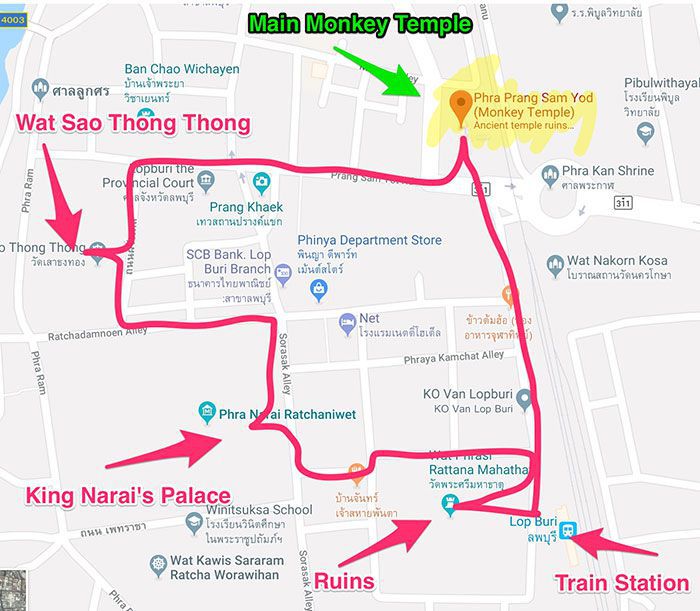 Final notes
We really recommend going there - but be careful of the monkeys. They are wild animals and aren't exactly always tame. Before we went to Lopburi, we found this page helpful for research.
Date Posted
May 9th 2018
Tags
Cities
Countries
I love Bangkok - get my tips and best things to do in Bangkok, straight in your email inbox!
Hi! I'm Patrick! I love travelling, and has been travelling most of the year for over 10 years now. Now I share my trips, tricks and advice here on CompleteCityGuides.com.

Follow me on Twitter, Facebook or Instagram for more updates...