From www.CompleteCityGuides.com
http://www.CompleteCityGuides.com/zadar/things-to-do/sea-organ
Please tell your friends about this page! Facebook message them this page so you can find it when travelling!
Morske Orgulje (Sea Organ)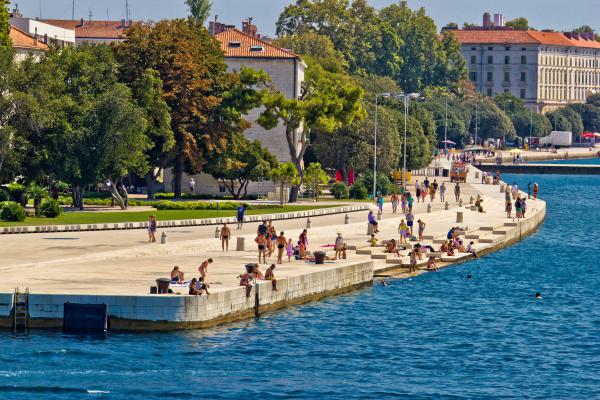 ---
The Sea Organ (known as the Morske Orgulje in Croatian) can be found on a corner of the old town area of Zadar. It is a large musical instrument, that plays music from the wind and sea waves and tubes that are under the large steps.
It is a popular tourist attraction, and is very cool to sit down on the steps, chill out and listen to the natural sounds it creates.
It is a somewhat modern addition to Zadar - originally it was opened to the public in 2005
Address
Morske Orgulje (Sea Organ), Zadar, Croatia
---
Map of Morske Orgulje (Sea Organ) in Zadar
Morske Orgulje (Sea Organ), Zadar, Croatia
Morske Orgulje (Sea Organ):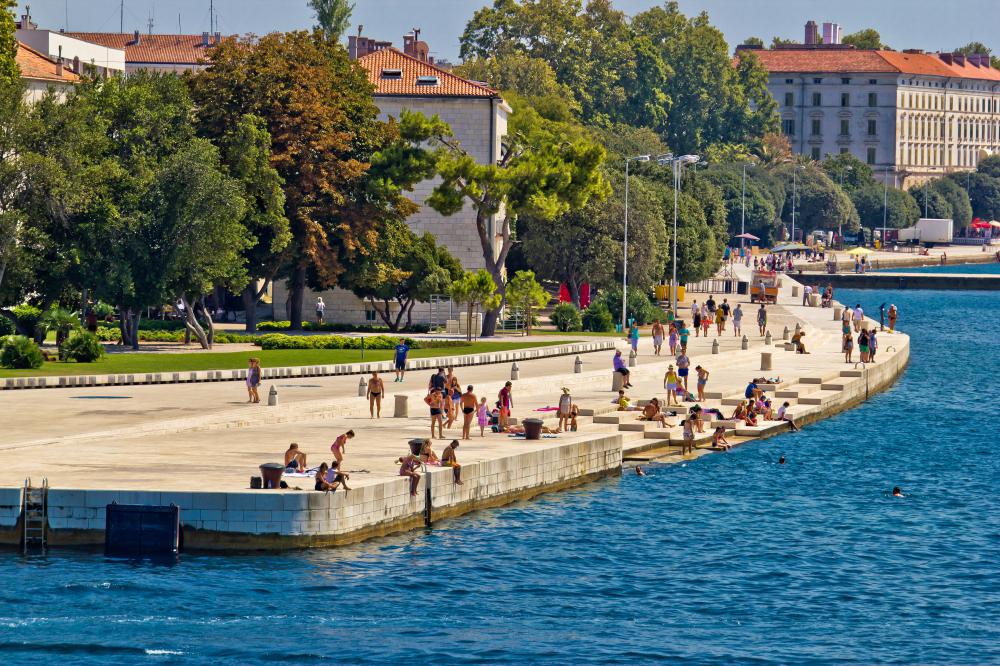 ---
Related Attractions in Zadar
---
Be the first to know about our other top travel tip blog posts: