From www.CompleteCityGuides.com
http://www.CompleteCityGuides.com/krakow/things-to-do/hotel-best-western-krakw
Please tell your friends about this page! Facebook message them this page so you can find it when travelling!
Hotel Best Western Kraków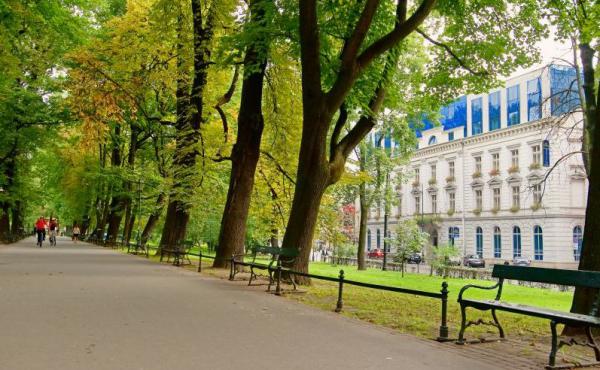 ---
From their description:
The BEST WESTERN Kraków Old Town is situated at the very centre of the city, making it the ideal choice for anyone on a business trip who wishes to absorb the magic of Europe's most glorious city at one and the same time. It is also the perfect haven for tourists who want to have the major attractions of the Old Town and the ancient Jewish quarter of Kazimierz no more than a few steps away. The Main Market Square, the Royal Castle on Wawel Hill and the Krakow Opera are just a few of the countless attractions that our guests can reach with the briefest of strolls. The pulsing heart of the city, with its multitude of clubs and myriad restaurants cannot fail to answer to the need for entertainment and relaxation after a day teeming with impressions. Our hotel is an elegant, restored townhouse standing alongside the historical Planty Gardens. We have 91 rooms ready and waiting to receive our guests, specially furnished in different styles and to different standards in order to accommodate a variety of requirements and specific expectations. For those in search of interesting interiors with no hint of the commonplace about them, we would certainly recommend the boldly designed décor of our JAZZ wing.

The hotel offers a capacious, elegant restaurant and two conference rooms. There are very few hotels in the centre of Krakow with their own car park and several garages. The Krakow Old Town is one of them.
Address
Ul. Sw. Gertrudy 6, Krakow, Poland
---
Phone
+48 12 422 76 66
---
Location in Krakow
Old Town
---
Facebook
---
Website
---
Map of Hotel Best Western Kraków in Krakow
Ul. Sw. Gertrudy 6, Krakow, Poland
Hotel Best Western Kraków:
---
Related Attractions in Krakow
---
Be the first to know about our other top travel tip blog posts:
Want to see more about Kraków?