From www.CompleteCityGuides.com
http://www.CompleteCityGuides.com/krakow/sightseeing-tours
Please tell your friends about this page! Facebook message them this page so you can find it when travelling!
Sightseeing Tours in Krakow
There are four main types of tours you can get in Kraków:
Continue reading on this page to find out about each one!
Walking Tours
There are many walking tours in Krakow. Some are free, and some are paid.
(Even the free walking tours aren't really free - you are expected to tip at the end of a tour. See details here.
Most of the walking tours start in the Main Square (in front of the Hard Rock Cafe or St. Mary's Church).
Day Trips to other cities or places like Auschwitz concentration camp, Wieliczka Salt Mine, Zakopane etc.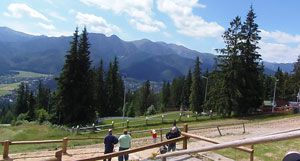 Kraków is close to many other cities and day trip destinations. Check out our day trips page for full details.
Horse and Carriage Rides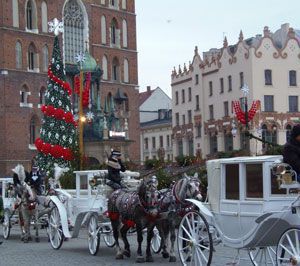 In front of St Mary's Church you can always find plenty of horse and carriage rides waiting for your custom.
The prices are not fixed, and are negotiable. You always pay per group, and they won't change the price if its 1 person or 4. To go from the main square to Wawel Castle area it will take about 30 minutes and cost 150zł.
Electric Cars/Golf Cart tours
These can be seen driving through the city every day. They are just large golf carts that play an audio tour as the driver drives around town.
You can always find them by Plac Mariacki and Florianska street (right next to the main square).
Communist Tours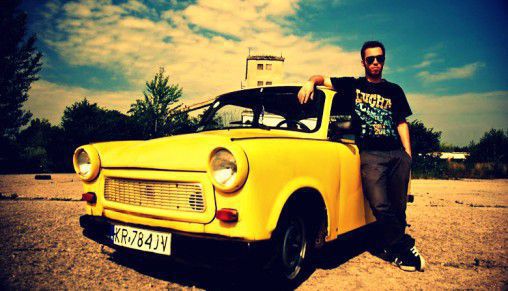 These tours are a new addition, but can be more fun than the previous tours. The guide will pick you up in an old Soviet style car (Lada, etc) and will take you to Nowa Huta, the Soviet era area.
A few companies offer this, such as Crazy Guides.
---
Be the first to know about our other top travel tip blog posts:
Want to see more about Kraków?