From www.CompleteCityGuides.com
http://www.CompleteCityGuides.com/krakow/public-transport
Please tell your friends about this page! Facebook message them this page so you can find it when travelling!
Krakow Public Transport
Public Transport in Krakow is really great, but it can be a bit confusing for tourists.
You have two main options - busses and trams.
Please see our
taxi page
for details about getting a taxi.
Buying a ticket for the tram or busses
If you are travelling within the city center then you can get a Zone I ticket. The only times tourists often need Zone II tickets are if they get the bus to the airport, as the airport is a bit out of the Zone I area.
As of Nov 2015, A normal (Zone I) ticket costs 2.80zł for 20 minutes, 3.80zł for 40 minutes. A Zone II ticket costs 4zł per trip. If you are going to the airport please double check that you are buying the correct ticket.
Fines for not having a valid ticket are expensive (150zł).
You can buy tickets on the busses and trams. When you get on, look for a yellow sticker above a door (with 'A') on it - this indicates that is where the ticket machine is. If the ticket machine is not working you have to go to the driver and pay him exactly 5zł.
Once you have bought a ticket you must validate it, by sticking it in the yellow boxes dotted around the bus or tram.
Finding bus/tram routes and time tables
The best website for checking bus/tram routes and time tables is jakdojade.pl. They also have excellent iPhone/Android apps, and are often more accurate than the live timetable information you can find at the bus/tram stops.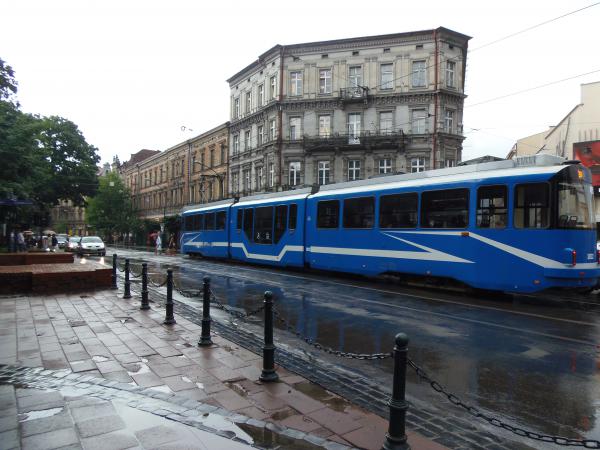 ---
Be the first to know about our other top travel tip blog posts:
Want to see more about Kraków?