From www.CompleteCityGuides.com
http://www.CompleteCityGuides.com/krakow/boat-tours
Please tell your friends about this page! Facebook message them this page so you can find it when travelling!
Boat Tours in Krakow

There is a huge river in Kraków (the Wisła/Vistula river). You can get some great views of the river by going to the Wawel Castle.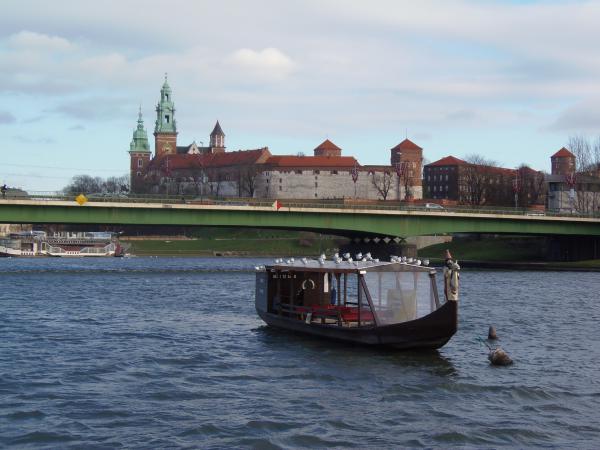 There are companies that offer boat tours up and down the river. They are easy to find - just walk around the river in front of the castle (especially in the summer time).
There are also about half a dozen permanent boats that act as restaurants/bars, and again these can be found on the river just in front of the castle. Their prices are a tiny bit more expensive than average prices, but only 1 or 2zł more often. Check them out, they are a cheap and cool way to experience the river!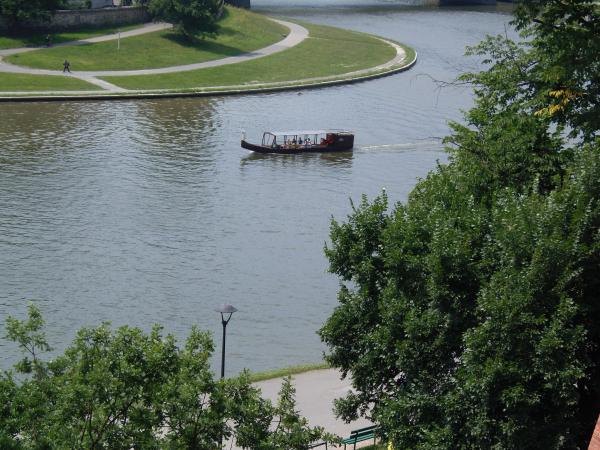 ---
Be the first to know about our other top travel tip blog posts:
Want to see more about Kraków?